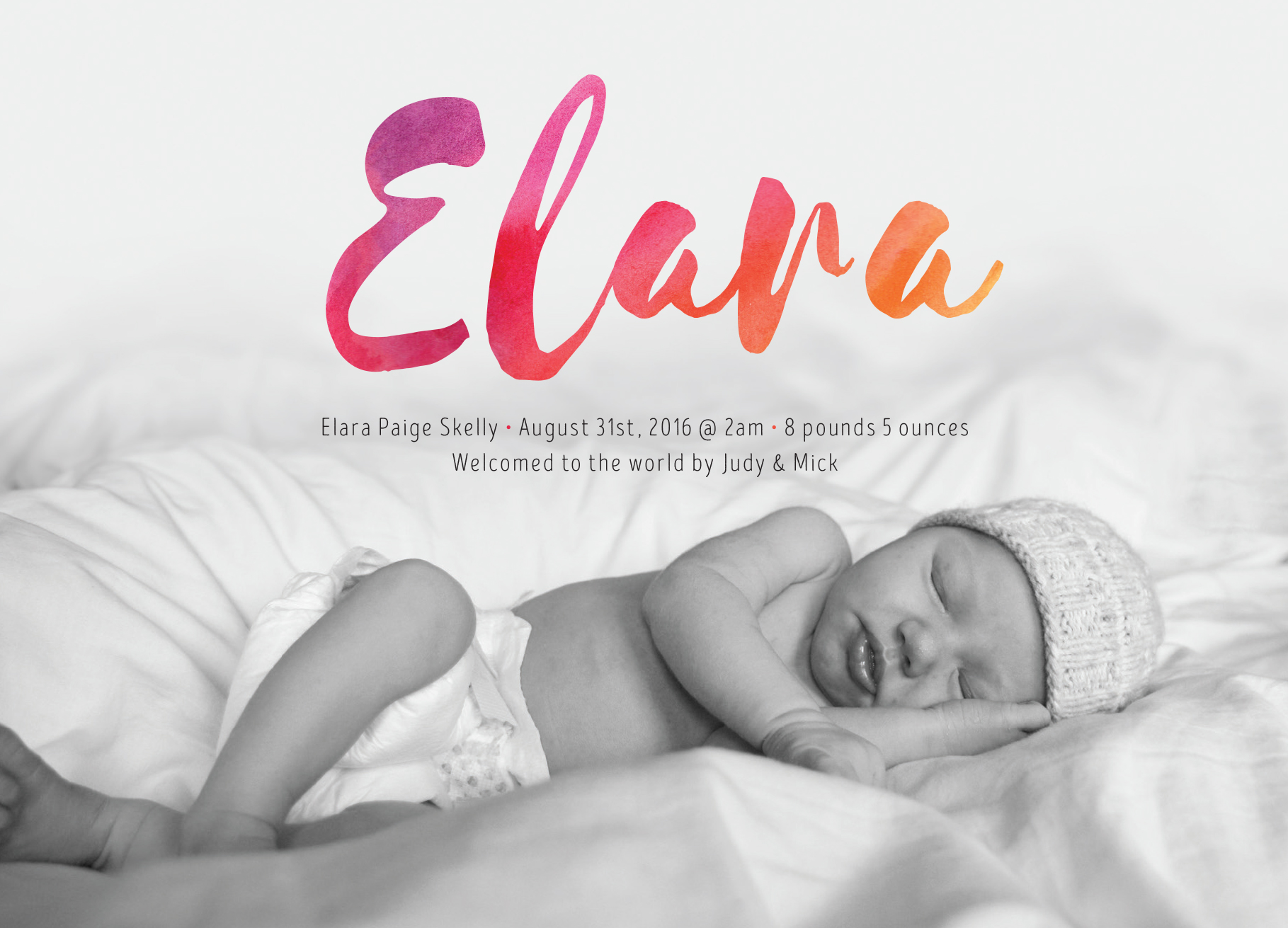 At 2am August 31st 2016 Elara Paige pushed her way into this world, opened her eyes and forever changed our lives.
We've spent the last year getting to know each other. She's a mad thing. She loves smiling, is curious about everything, prefers people over toys, Peek-a-boo rules her world, the excitement of the cat walking into the room is almost too much to handle, she never wants to miss a thing, she loves being outside. And she's already a world traveler. Here's a few of the places she's been since birth:
4 Months old
We packed our bags and flew to Seville, Spain where we had 4 nights to explore the cobbled streets, hidden neighbourhoods and rich history. Our highlights included visiting the Alcazar (Dorne of Game of Thrones), Seville Cathedral with the tomb of Christopher Columbus, taking in the view from atop the Metropol Parasol and eating tapas and drinking sangria.
6 Months old
We packed much larger bags and took the 16hr journey to Oregon where friends and Family were waiting with excitement to meet Elara. We had three fantastic weeks of visiting with friends, celebrating my sister's marriage, eating delicious food and drinking some delicious Oregon craft beer (none for Elara). Then in a blink, we were on our flight back to the states, this time Elara and I were on our own (Mick flew home early for work). I was worried about flying solo with a 6 month old but it was nearly easier, as I was able to bring her car seat on the plane where she was use to sitting and napping. I even got a bit of sleep myself.
8 Months old
We headed back to Spain for another short break away. This time to Begur on the Costa Blanca. We were visiting in the off season so pretty much had the coast to ourselves. The weather was still nice enough to dip our toes into the Mediterranean sea. We spent the week walking white sand beaches, hidden coves, winding medieval streets and ancient roman ruins.
10 Months old
This trip was going to be a quick one. We booked the Sail/Rail special with Irish Ferries and took the ferry across the sea to Holyhead and an short train ride to Chester, UK. Once in Chester, we loved the city, visiting the amazing cathedral, walking the walls and the "rows". We had most of the next morning as well then back on the train and ferry home! We enjoyed our trip but decided if we were to go again, we'd take the car, as the train was far too hot and stuffy to be enjoyable.
1 year old
And now she's 1. When I look back over the first year, I think we've done a pretty good job of getting Elara off to a good traveling start. I didn't even mention, trips to Galway, Dublin Zoo, bike rides along the canal, softball games, cycling in Kenmare and swimming in the Irish Sea (no small feat for anyone). I'm not sure how it was possible, but this last year has been one of the longest and shortest years of my life.
Can't wait to see what year 2 holds for our little family.
SaveSave